Frisco Hand Center is a physician owned, physician run medical practice located in the heart of Frisco, Texas.  We opened in 2015, and have been developing a presence in the community based upon high quality care, exceptional customer service, and trusting relationships with patients and the local business community.  We continue to reach out to patient groups, businesses, organizations, and local schools.  We want to be a valuable part of the community, and that is how we do business.  Thank you for your interest and we hope to see you soon!
To schedule an appointment, please call us at (214) 618-5719 or email us at [email protected].   If you would like to register for the Athena Portal and request an appointment on-line, use the Patient Portal link above, in the top menu.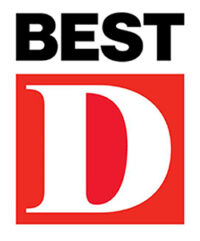 Dr. Rahhal is honored to have received D Magazine's "Best Doctors" recognition as one of the "Best" hand surgeons in the greater Dallas area based on peer review. Dr. Rahhal greatly values this recognition as a hand surgeon practicing in Collin County.