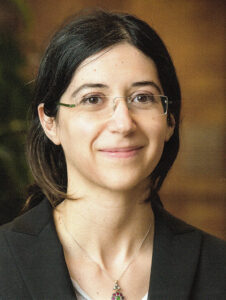 Dr. Dina Rahhal, MD
Dr. Rahhal has been practicing hand surgery in the DFW area since 2009, initially as an Assistant Professor at the University of Texas Southwestern Medical Center in Dallas, and then with Texas Health Resources in Arlington  as part of Orthopedic Medical Specialists.  She is delighted at the opportunity to assume Dr. Allen's practice and shares his commitment to high quality medical care, as well as clear, friendly, and informative patient communication.
Dr. Rahhal is fellowship trained in Hand Surgery at the Christine Kleinert Institute for Hand and Microsurgery and is Board certified in Hand Surgery through the American Board of Surgery.  She is an active member of the American Society for Surgery of the Hand.  Her practice of hand and wrist surgery has encompassed sports and work related injuries including fractures, ligament tears, and tendon injuries.  She also treats degenerative conditions like arthritis, Dupuytren's contracture, as well as nerve injuries and nerve compression syndromes like carpal tunnel syndrome.
Dr. Rahhal is married with two lovely children.  In her free time, she enjoys being with family, spending time outdoors, exercising, and reading.